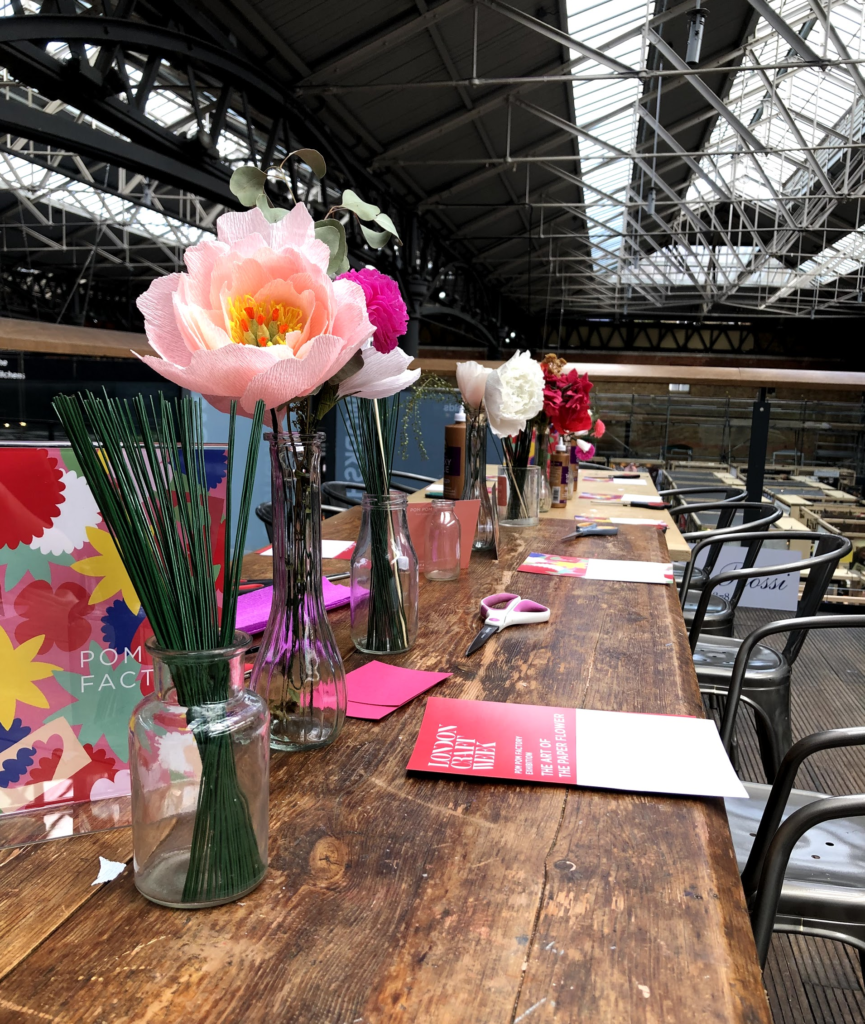 I love flowers. I adore beautiful bouquets, I lose myself in the dreamy view of blossoming spring trees, I grow indoor plants… But I also like pretty paper flowers. They last so long, can be designed however you desire and they can look very elegant. So, I attended a great one-hour class last Saturday: The Art of Paper Flower Making Workshop and it was only the beginning for me, that's for sure. I'm looking forward to joining a proper, longer class with Pom Pom Factory.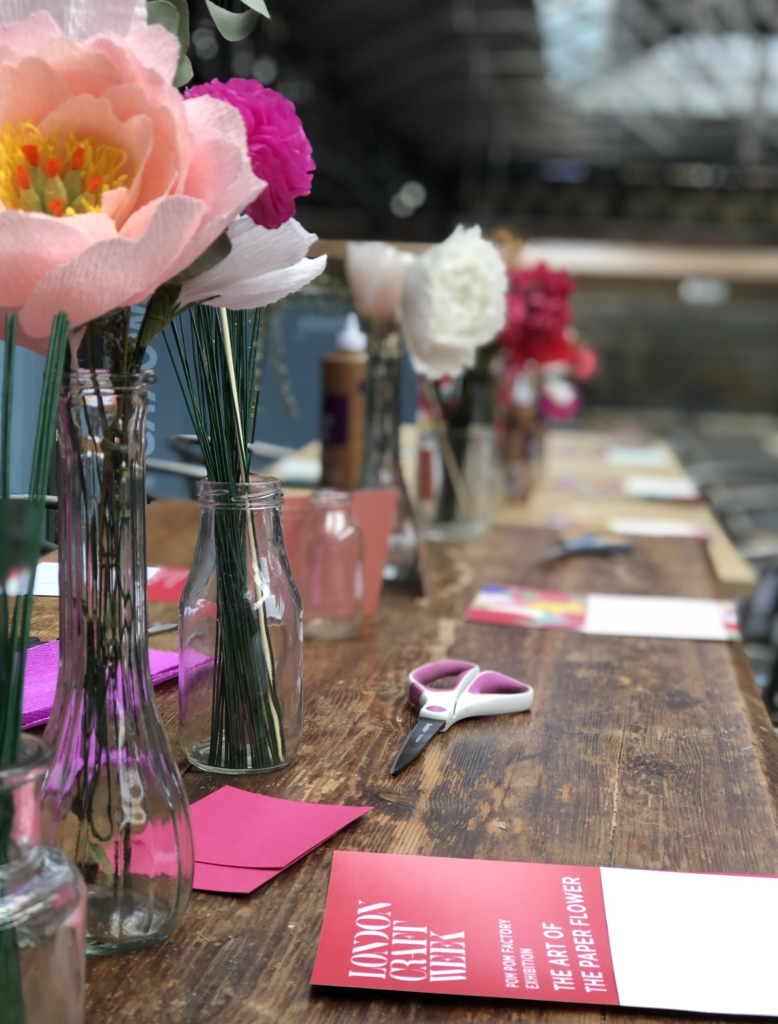 Our teacher and the founder of the Pom Pom Factory, Karen is a lovely, talented person and she apparently has excellent taste too. She is very good at paper flower making; her work is amazing. It was a very short, one-hour class but by the time we finished, I felt ready to make my own flowers. I will definitely look for a follow-up class from Karen. There were 10 of us and Karen was able to walk by and help everyone. At the end of the class, we were handed a piece of high-quality crepe paper and our own finished flower, which was extra prettified by her addition of black background paper and thin leaves.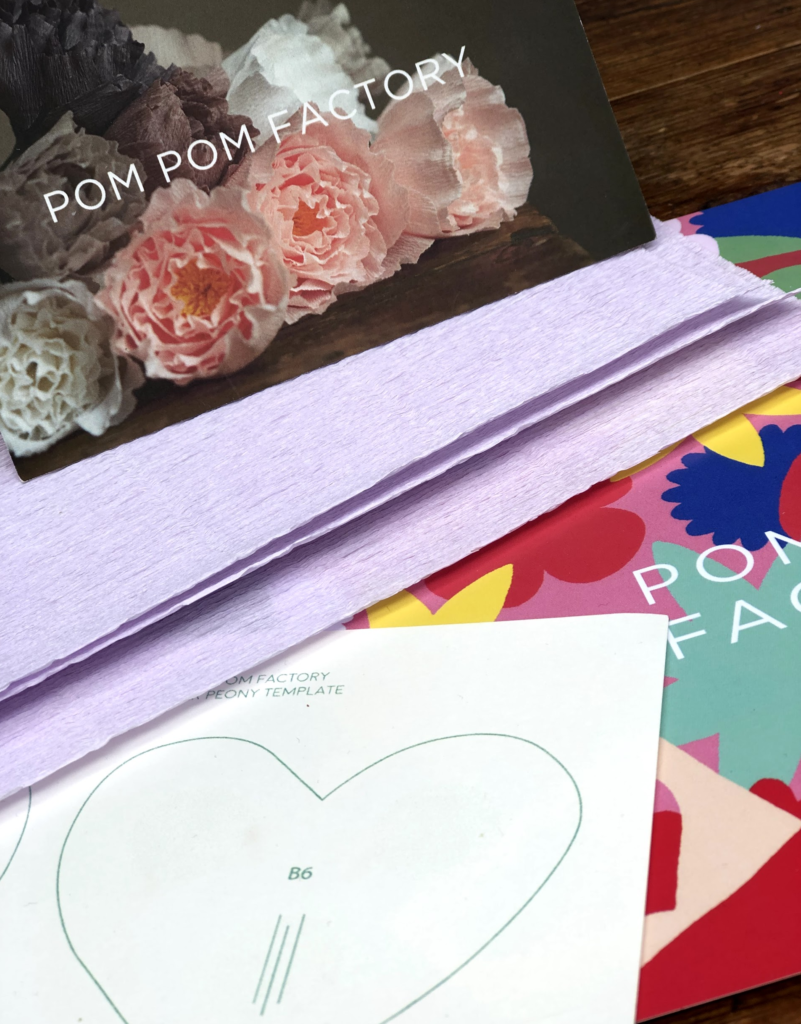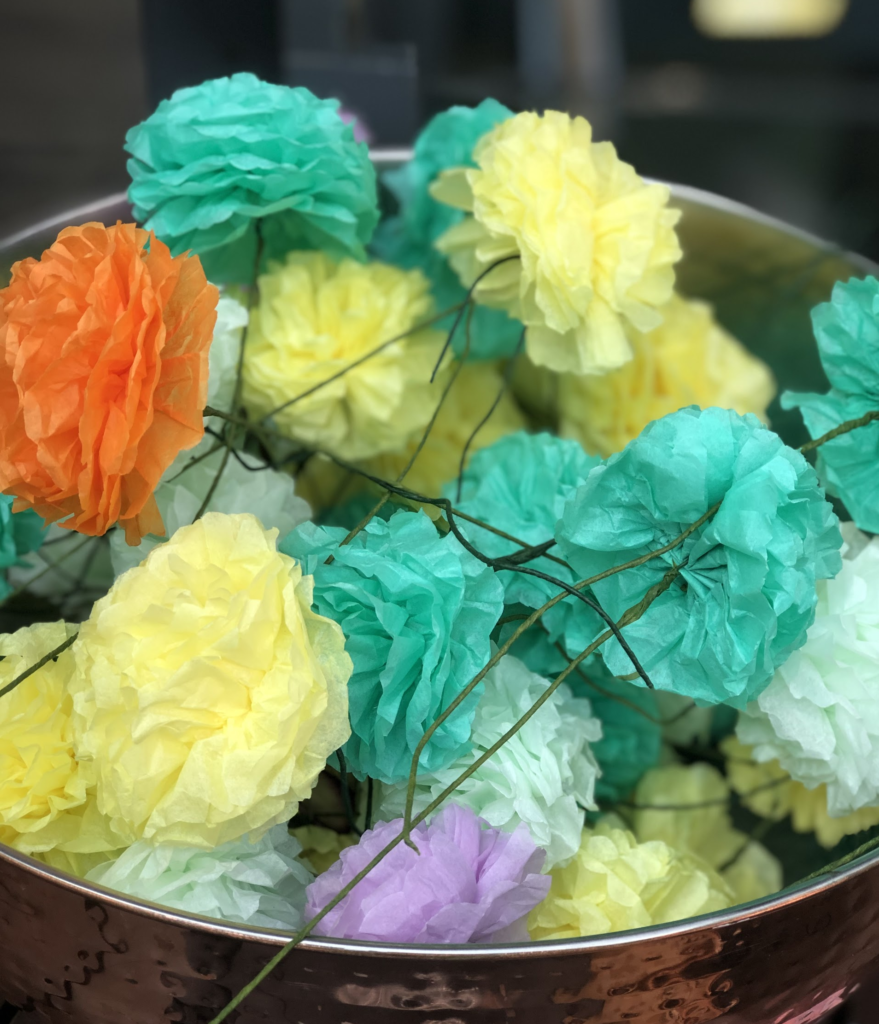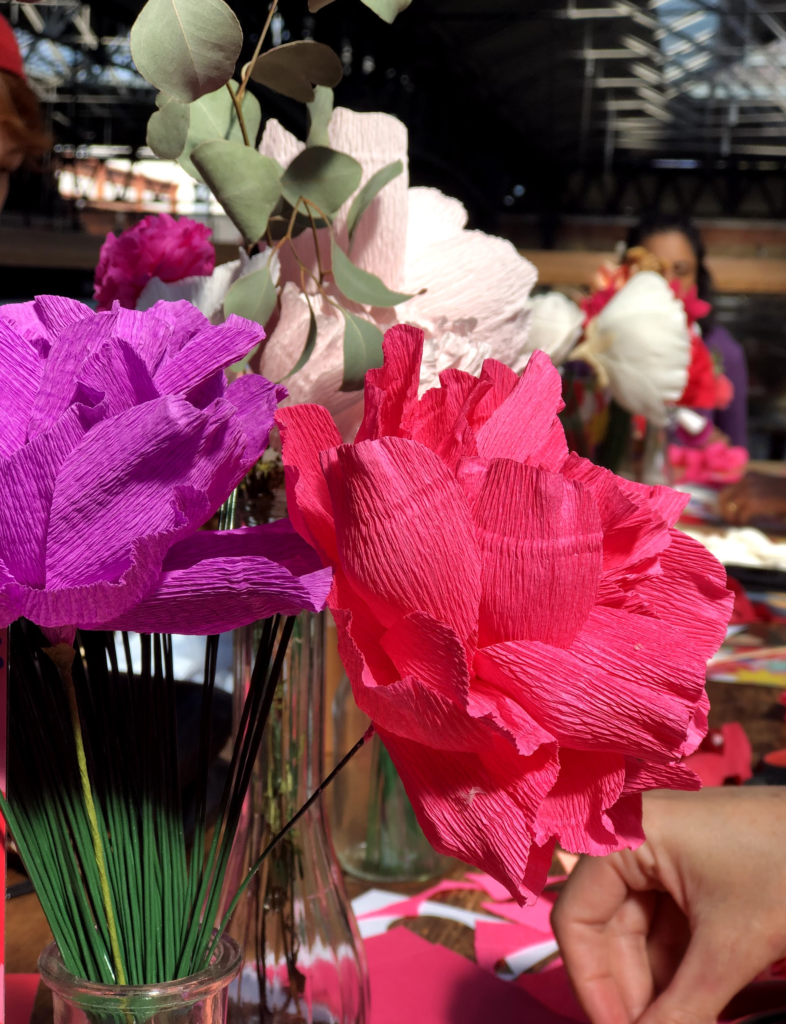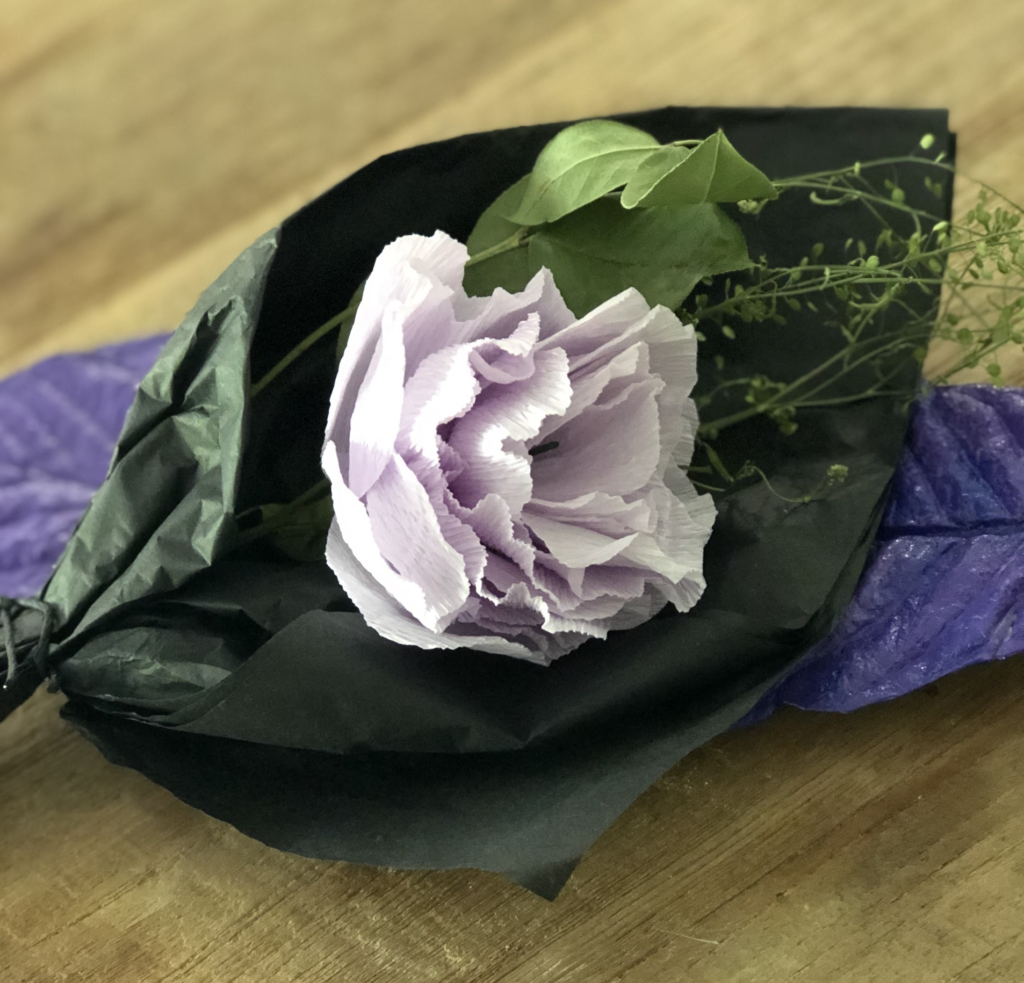 The workshop was £20.00. Since the materials are included, the teacher is so good and the atmosphere is lovely, I could say it was worth it. You can follow the upcoming courses here.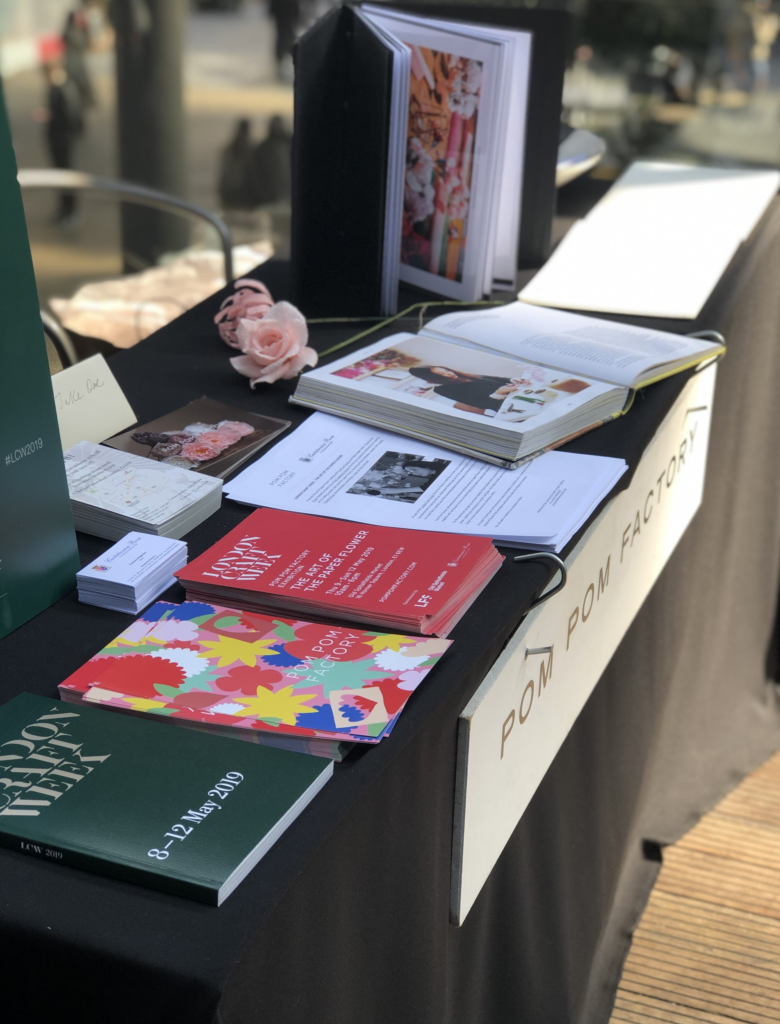 This lovely activity was taking place at ​Old Spitalfields Market and it was within the scope of London Craft Week 2019. You could see the beauty of crafting realistic and inspiring paper flowers by joining the class or just viewing the lovely floral installation created with ​London Flower School.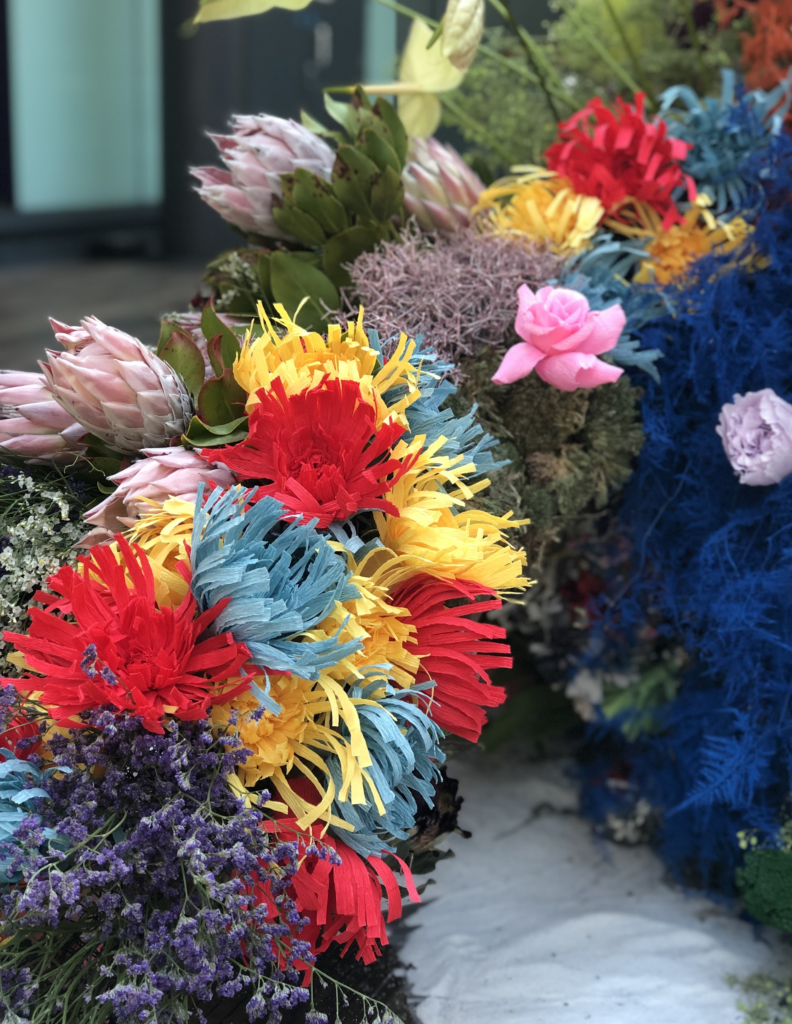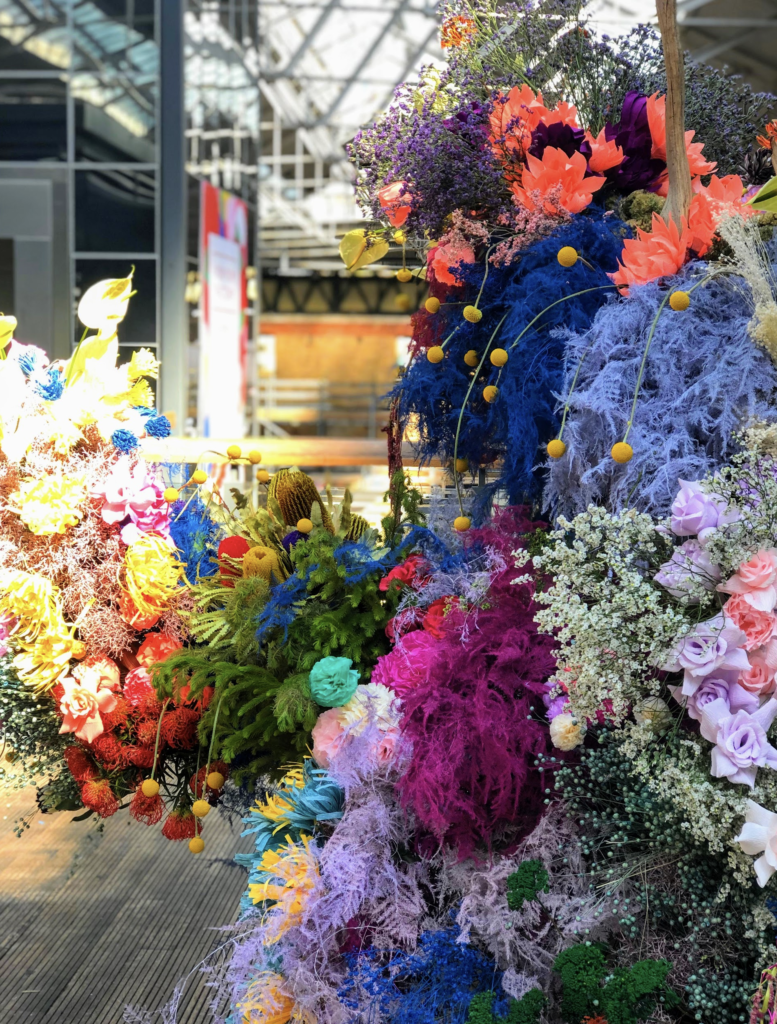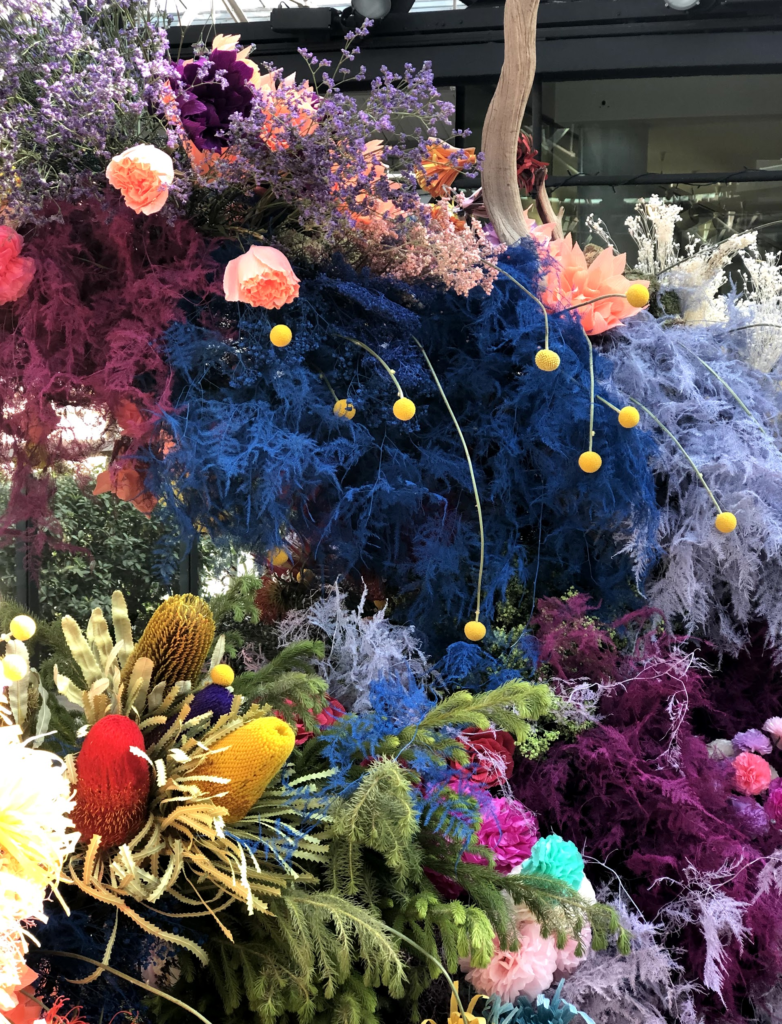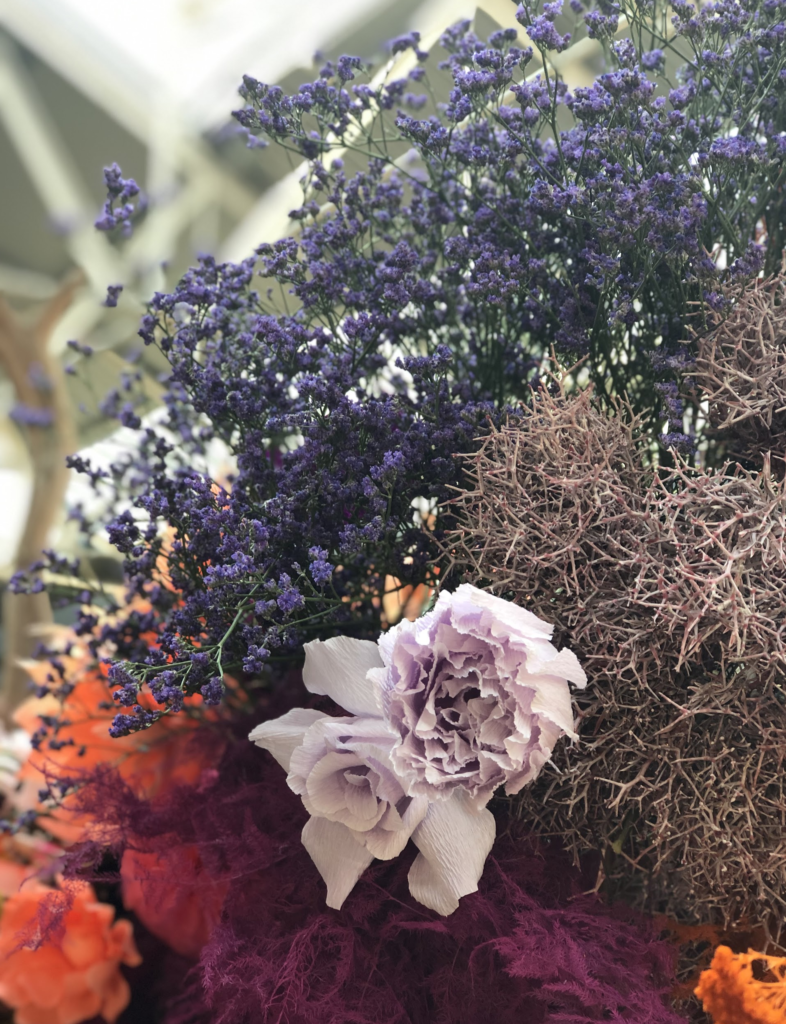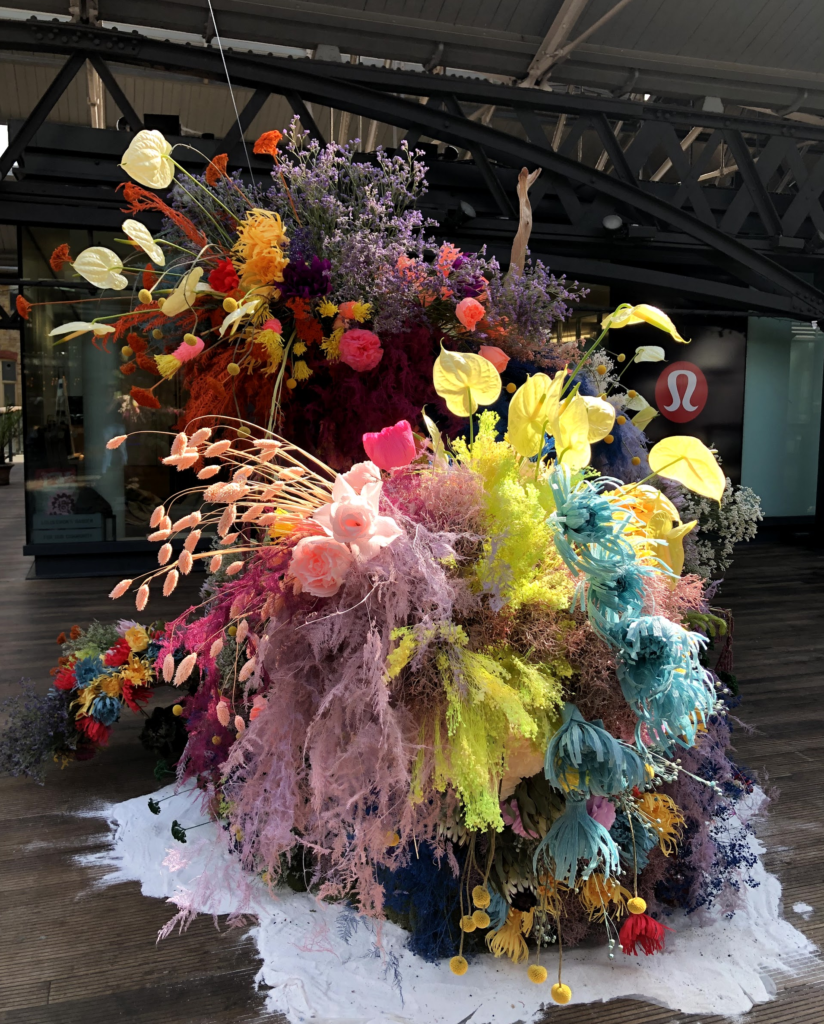 How amazing is that, right?