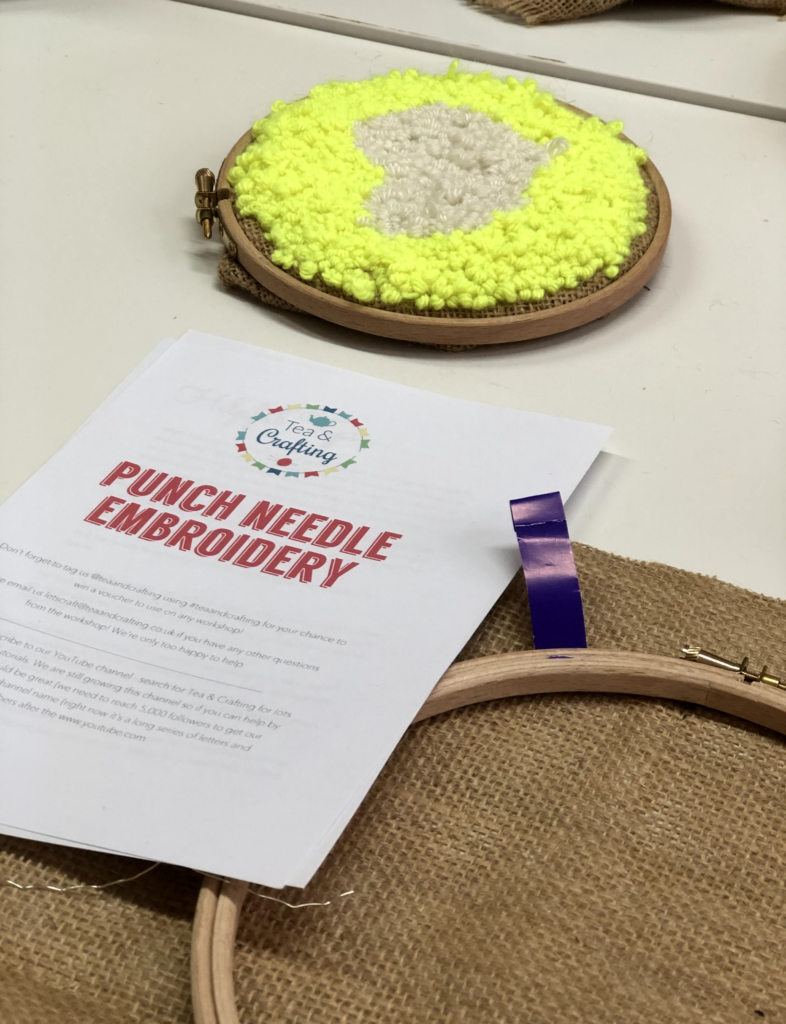 I've been intending to learn punch needle embroidery for quite some time. Punch needle is an old crafting technique and it has become fashionable again recently; at least according to my observation. Anyways, I decided to attend a punch needle class and decided to join this one at lovely Tea and Crafting.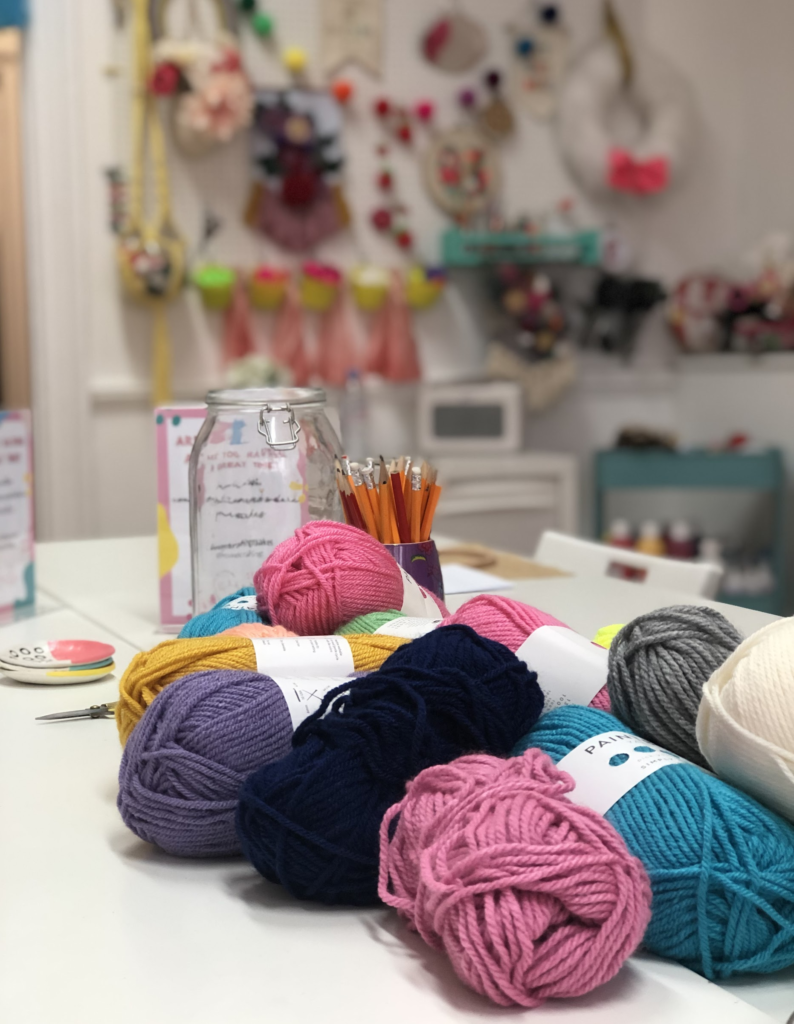 Punch needle crafting is a relaxing and therapeutic craft they say. At the beginning of the class, as attendees, we had a little stressful time grasping the first step. The irony made us laugh. But our lovely teacher Maddie helped us all the way and we started to enjoy punching immediately.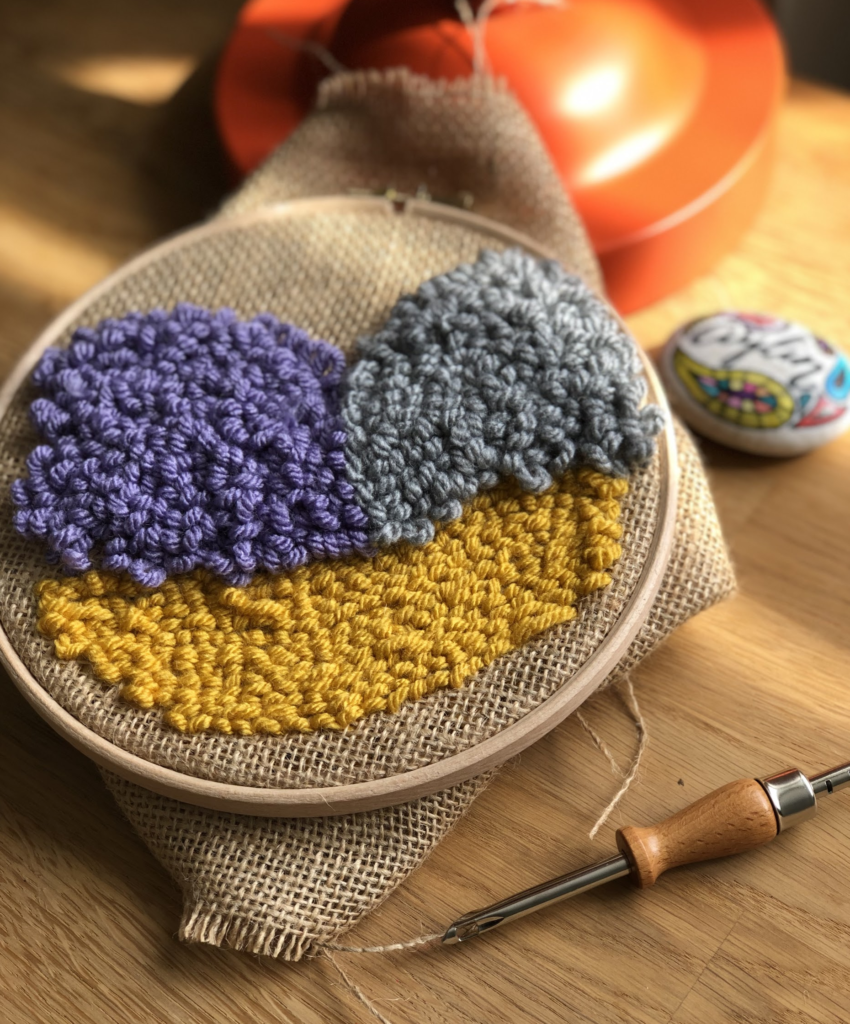 "It's a cross between embroidery and rag rug latch hooking. You can create two different effects at the same time with your tool. One side is flat stitches and the other side has a loopy shaggy look but you can mix and match these effects on the same side for added dimension and texture." they say on the website. It covers it well enough.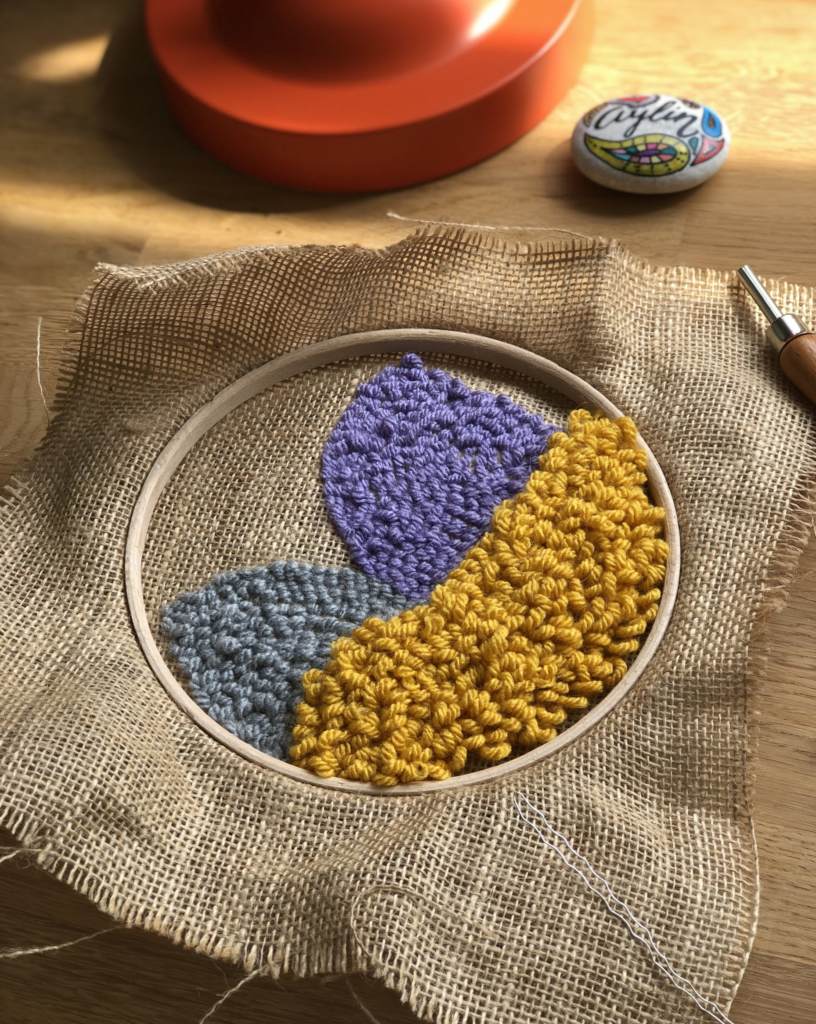 We used a nice wooden punch needle tool, a wire to place the yarn into it, a wooden embroidery hoop with suitable fabric for needle punch stretched over it, which was a piece of hessian. It was surprising to see that we could use the same hessian over and over again because apparently after unravelling the embroidery, we can simply fix the fabric.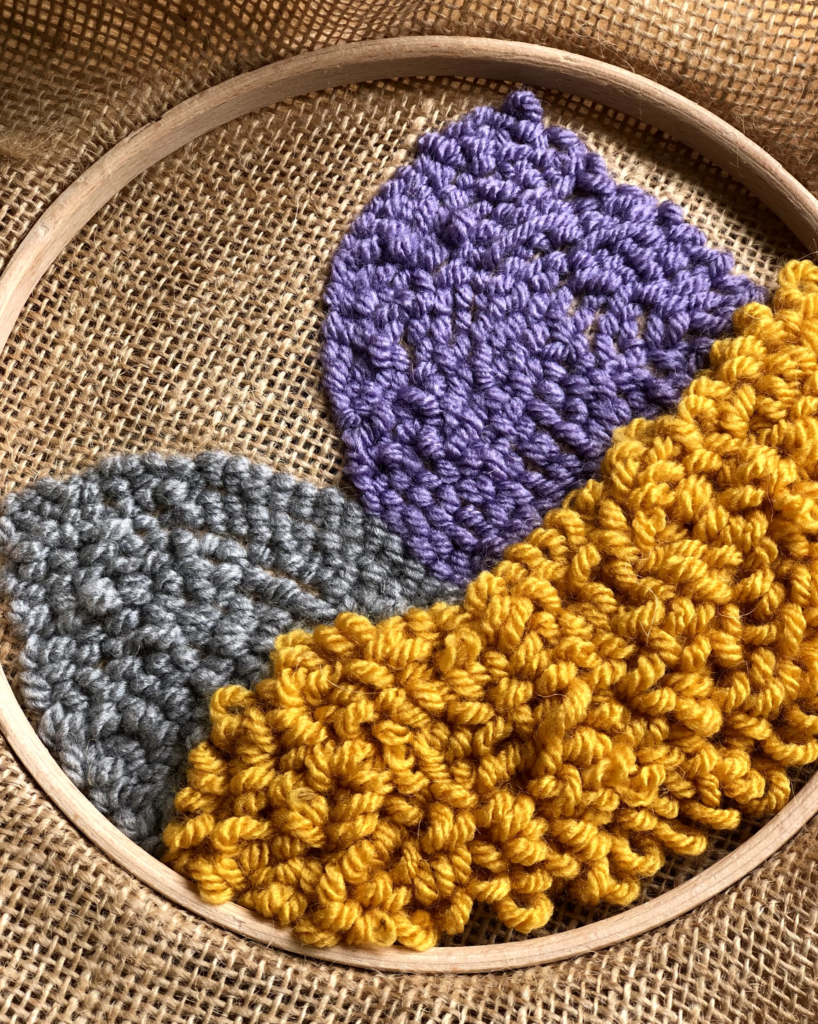 There were 5 of us in the class and this made it easier to spend our 2 hours effectively. We could be able to ask anything Maddie and she was able to walk by and help everyone. 
The workshop is £41.50. Since all the materials are included, the teacher is very helpful and the workshop includes unlimited beverage, I can say that it was worth it.
If you follow Tea and Crafting's course calendar, you may find some interesting classes. And yes, there is always plenty of tea, coffee and cake, too.